Why should we choose sugarcane tube?

Sugarcane tube is a new green packaging, the material 100% from sugarcane, it is bio-plastic sustainable packaging
Why should we choose sugarcane tube?
1.Suitable for food packaging
2.Protects non-renewable resources
3.70% emissions of carbon footprint reduce
4.100% recyclable of sugarcane tube body
5.Sugarcane absorbs CO₂from the atmosphere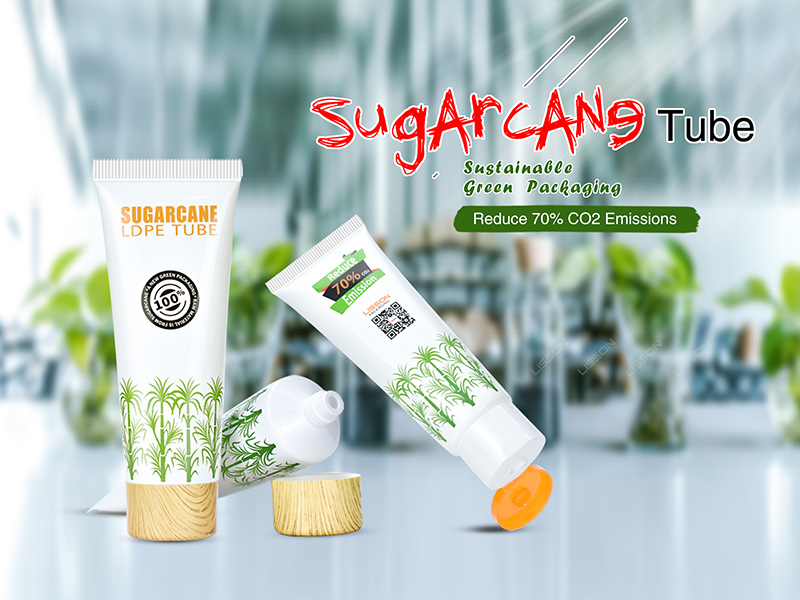 Most of cosmetic skincare companies use plastic in their product's packaging in the world, which is made from fossil fuels, it is non-renewable and release carbon dioxide which contributes to global warming. Lisson Packaging use sugarcane as a raw material in our packaging for all brand skincare customers. Which made from Brazilian sugarcane, a renewable source that needs little more than natural rainfall to grow.
Choose Green, Choose Lisson Packaging.
We Lisson Packaging To deliver the best solution for our customers, at the same time REDUCING the ENVIRONMENTAL CARBON FOOTPRINT & INCREASING CUSTOMERS' SOCIAL IMPACT. Find a balance among economic growth, environmental preservation and social responsibility.