LISSON Packaging release new products are coming
The Automatic Vibration eye cream tube, stainless steel ball 360-degree rolling massage improves the skin problems of the eyes, and the micro-current are safer and more efficient.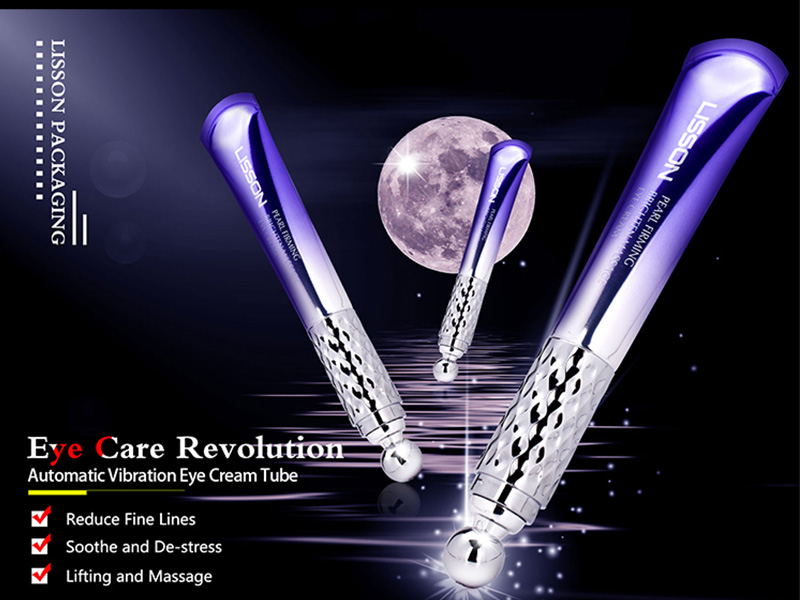 The automatic Vibration Eye Cream Tube body is made of high-gloss sheet material that is wear-resistant and not easy to break, and the cracked metal texture is high-end. The color of the ABS electroplated hard and anti-fall tube body can be customized according to the Pantone color card number.
Press and hold the metal part of the ball to touch the skin to trigger the vibration
After entering the information age, people spend a lot of time facing electronic devices, staring at the electronic screen for a long time, even after turning off the lights before falling asleep, they will involuntarily turn on their mobile phones and watch Moments and short videos for a while; Playing with a mobile phone after turning off the lights will cause irreversible damage to the eyes. To alleviate such damage from the root, it is obviously necessary to quit the habit of playing on mobile phones before going to bed. For those who have already caused eye damage and have to deal with electronic devices for a long time due to work reasons, you can choose to use some eye cream products to relieve eye skin fatigue
The Automatic Vibration eye cream tube-launched by LISSON Packaging this time can promote simple eye cream products to exert greater value. Improve the problems of inadequate hand massage and poor control strength. From the packaging point of view, the eye cream products have added greater added value. value