As the concept of low-carbon environmental protection has become the main theme of society, low-carbon environmental protection is being implemented in many fields, and the same is true in the field of packaging materials. Many packaging materials that pollute the environment are fading out of our lives, and green packaging materials have become the development trend and future of the packaging industry.
In the field of sustainable packaging, LISSON cosmetics tube packaging is constantly innovating and has successively launched Sugarcane Tube (Sugarcane Tube), Paper Plastic Tube (Paper Plastic Tube), and Post-consumer Recyclable Plastic Tube (PCR Tube). Kraft Paper Tube (Kraft Paper Tube).
Sugarcane tube: the raw material is extracted from sugarcane, and the discarded sugarcane tube can also be recycled
Highly environmentally friendly packaging type, so it is especially suitable for your natural and cosmetic products; the carbon footprint of sugarcane tubes is 70% less than traditional PE tubes.
After consumer use, it can be recycled in the same way as traditional PE tubes. LISSON's sugarcane tube is an environmentally friendly alternative to standard PE tube and has the same qualitative barrier, decoration, or recyclability characteristics.
Paper plastic tube: recyclable and paper laminate tube
The paper-plastic tube paper produced by Guangzhou LISSON Plastic Co., Ltd. accounts for 45%, and the thickness is between 0.18-0.22mm.
The material structure of the paper-plastic laminate tube is composed of PEO-LOF, TM, impregnated paper, UK, LDPE, PEO-LEC, LDPE, PEI-FLF, EAC.
PCR tube: post-consumer recyclable plastic tube
LISSON packaging PCR plastic tubes use high-quality recycled materials. The current technology on the market, recycled materials can account for 30%-100%. The appearance of PCR plastic tubes is almost the same as other PE tubes.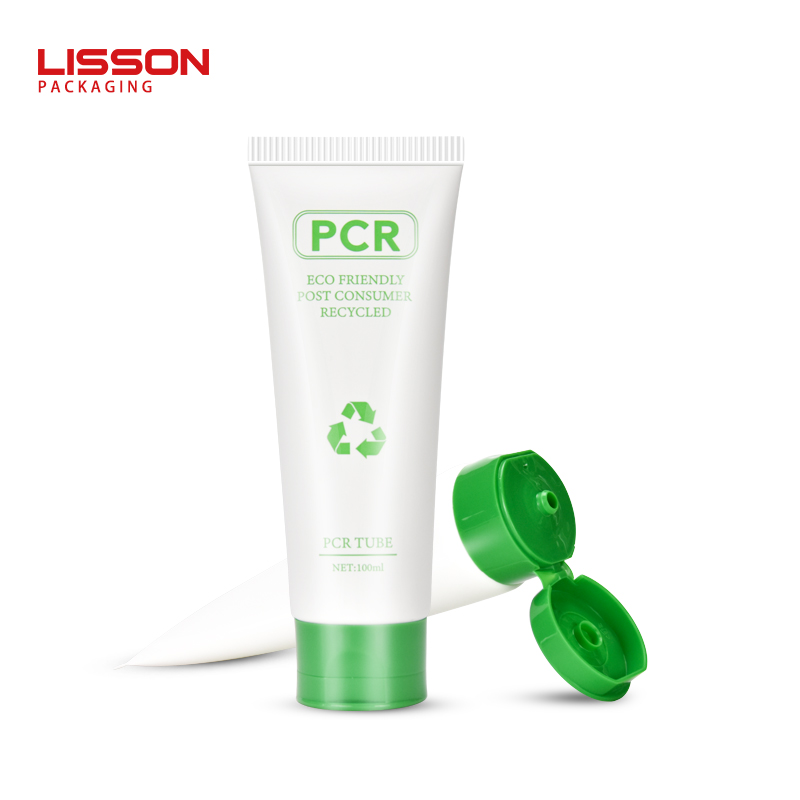 And now it has been realized that PCR materials are used in both the tube and the cover. Through the recycling of plastic, the PCR plastic tube helps reduce environmental pollution.
Kraft paper plastic tube: the tube body is made of kraft paper
The kraft paper plastic tube has the texture of kraft paper, which can reduce the use of plastic by 40%.
In addition to reducing the use of plastics, plastics can also be replaced with recyclable materials. For example, aluminum tubes are used instead of plastic tubes.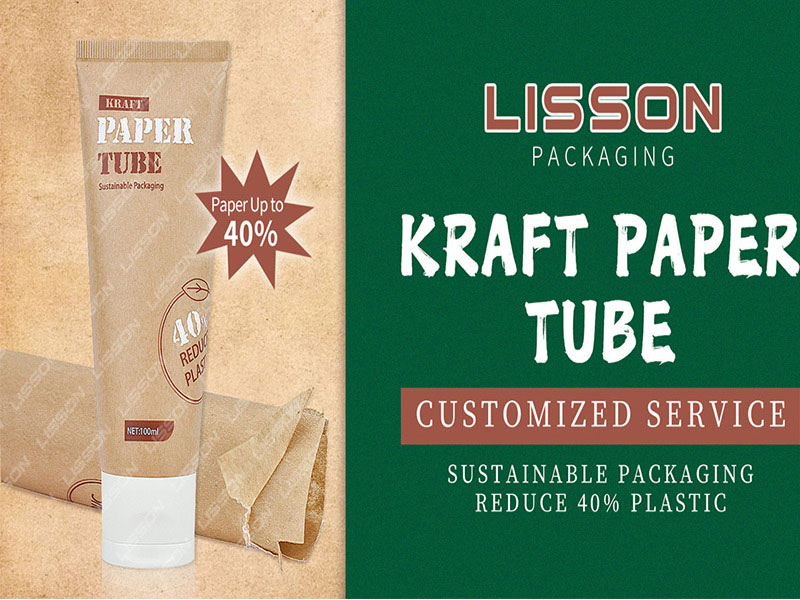 The aluminum tube is a 100% recyclable resource packaging, made of 99.7% high-purity aluminum block.
Aluminum extrusion tube ensures safety, aseptic processing, no preservatives,
They are fully suitable for products with high hygiene and quality requirements, such as medicines, cosmetics, and food.