It was the hottest time of the year again, and under the scorching sun, the cosmetics market once again started the battle of sunscreen products. A variety of sunscreen, sunscreen, and sunscreen essence, there are many unique, brand-new sunscreen tube packaging, very attractive eye creams, good cosmetics, start with the packaging, good cosmetics packaging, from LISSON packaging begin.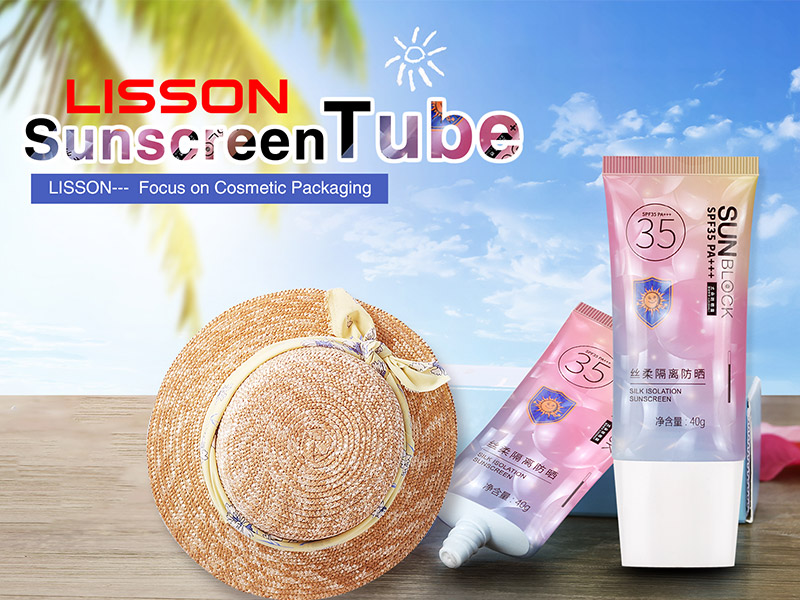 According to a recent survey report provided by Transparency Market Research, a US research institution, the global sun care market will grow at an average annual rate of 5.8%. It is estimated that by 2024, the global sun care market will reach $25 billion.
There are five major trends in the sunscreen market.
First, light, breathable and refreshing sunscreen products are popular. Today's young consumers pay attention to the basic functions of sunscreen products, but also pay attention to whether sunscreen products are "sticky", "breathable" and "lightweight". This kind of sunscreen products are mainly used for small-capacity cosmetic flat-tube packaging, the capacity is 10~30ml
Second, sunscreen products with high lightfastness have become the focus of the market. The number of consumers and sales of my country's high-power sunscreen products (such as SPF50/PA++++, etc.) has increased by nearly 200% in the past two years, showing an explosive growth trend. These products mainly use cosmetic bottles
Third, the sales of anti-"photoaging" all-band sunscreen products have increased significantly. The sales of anti-"photoaging" all-band sunscreen products continue to rise, and many first-line skincare brands have also launched sunscreen products that focus on anti-"photoaging", which fits the current "anti-aging" boom in the skincare market.
Fourth, "full-body spray" and "sun stick" become "net celebrities". In the past two years, consumer demand for sunscreen products has gradually shifted from facial sunscreen to full-body sunscreen.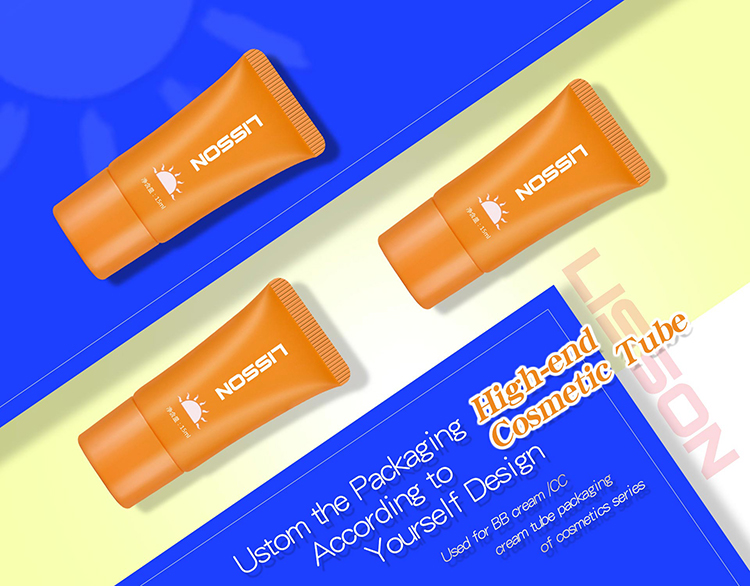 Fifth, the sales of "skin-nourishing type" sunscreen products have grown rapidly. "Skin-nourishing" sunscreen products that combine sunscreen and skincare are gradually gaining popularity among consumers. Among them, the post-80s mainly prefer sun protection and whitening and concealer, and the post-90s mainly prefer sun protection and moisturizing.
Sunscreen products not only need good-looking tube packaging but also can target the preferences of young consumers so that they can easily take advantage of the cost-effective advantage to outperform international brands. All in all, this year is a good time for cosmetics brands to charge, do not leave sunscreen products in the summer. Unique and innovative packaging, look for LISSON Packaging